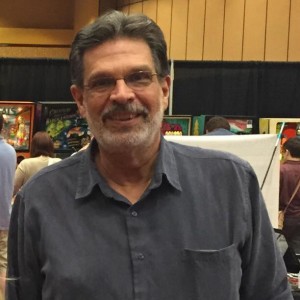 Legendary pinball designer Dennis Nordman is coming back for TPF2018. Dennis' latest games Classic All Star Baseball and Zombie League All Stars are now in production right here in North Texas at Valley-Dynamo!
Dennis is known for other incredible designs such as Elvira and the Party Monsters, Scared Stiff, Dr. Dude, Pirates of the Caribbean, Whoa Nelly! Big Juicy Melons and others.
If you recall at TPF2017, Dennis along with Greg Freres and Cassandra Peterson announced a 3rd Elvira game is coming from Stern Pinball, so we hope to hear more on that.
Dennis will be hanging out with Gizmo Games at the their booth, and visiting with fans and guests.