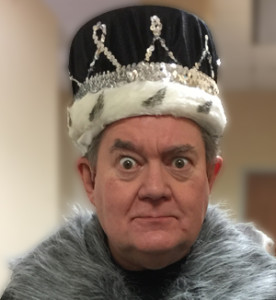 Pinball Czar! His Majesty! His Grace! Supreme Ruler! The KING of Pinball! A Texas Pinball Festival staple!
Famed pinball designer Steve Ritchie will return to TPF2018 to hold court and visit with fans and loyal subjects! You're attendance is requested!
Steve's most recent title is Star Wars. Some of his other hits include: Black Knight, Firepower, High Speed, F-14 Tomcat, Terminator 2, Star Trek: The Next Generation, Terminator 3, Elvis, Spider-Man, AC/DC, Star Trek, and Game of Thrones.
And Steve will sign anything! So bring your translites or backglasses, or any other Steve Ritchie pinball pieces and he'll be happy to autograph them for you.