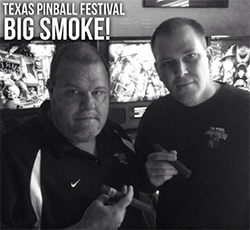 Calling all Cigar Aficionados. ..
On Friday, March 16th at 10pm, Join Ed, Barry and their merry band of misfits outside on the patio of the Cyprus Lounge for a good cigar and an adult beverage. We'll tell our biggest pinball adventure stories and tall tales!
Remember to give a big thank you to UnderGround Cigar Shop out of Fort Worth for providing the sticks and encouraging our habit.