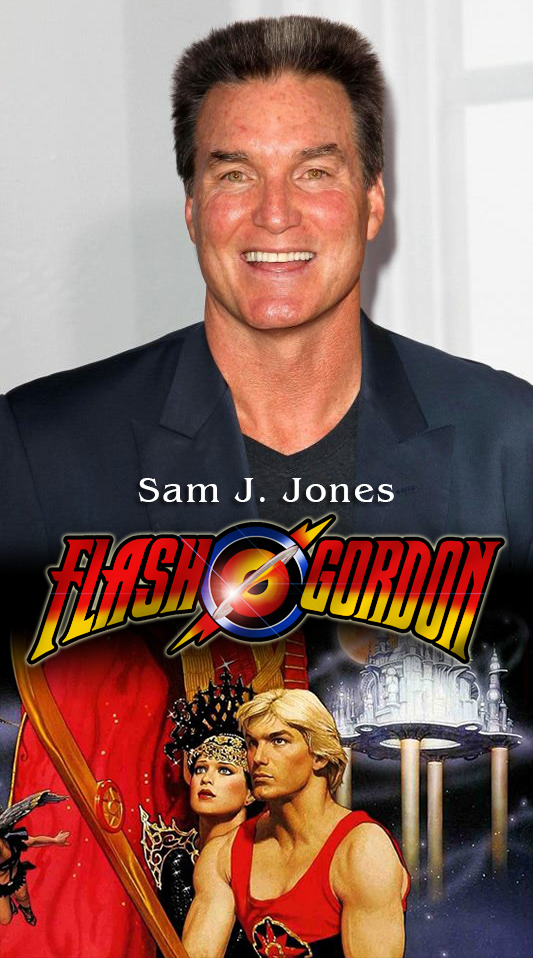 Sam J. Jones is best known throughout the world as Flash Gordon, The Highwayman, The Spirit and as Aris Boch, in Stargate's SG-1. And Sam J. Jones will be at the 2017 Texas Pinball Festival visiting with fans!
He has starred, co-starred and guest starred in over 40 films and 100 television shows, including Ten; My Chauffeur; Under The Gun; Lady Dragon II; Hollywood Safari; Walker Texas Ranger; Code Red; Conan The Series; Thunder In Paradise and Fists of Honor.
Sam is also known for his scene stealing cameo in the 2013 hit Ted, and its 2015 sequel, Ted 2. And of course everyone knows Sam is featured on the 1980 Bally "Flash Gordon" pinball machine.
We don't know… but this is pretty sensational!
Autographs / Photo-ops are charged by the artist at his table.
Autographs: $40
Photo-op: $40
DISCLAIMER:
Guests subject to cancellation or schedule change, due to professional commitments.
Seminars have limited seating capacities and are offered on a first come, first served basis.