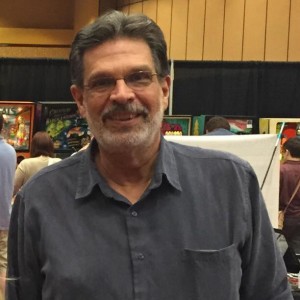 Legendary pinball designer Dennis Nordman is coming back to Texas and we're excited to announce that he is our first special guest of TPF2017.
Dennis is known for incredible designs such as Elvira and the Party Monsters, Scared Stiff, Dr. Dude, Pirates of the Caribbean, Whoa Nelly! Big Juicy Melons and others. He will host a revealing seminar entitled "Another Home Run from Dennis Nordman!" We can't wait to see what he's got up his sleeve this time.
Dennis will also visit with guests and fans during the show.