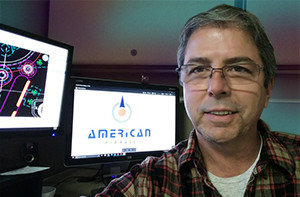 Accomplished pinball designer and new Director of Operations at American Pinball, Joe Balcer is coming to TPF2017!
Known for popular titles including The Wizard of Oz, The Hobbit, The Simpson's Pinball Party, Apollo 13, South Park, Star Wars Trilogy, Starship Troopers, and the soon to be unveiled, all new, redesigned by Joe himself, Houdini by American Pinball!
You read that right… an ALL NEW, ground up, never before seen redesign of the previously announced Houdini including a new art package and sound package that bring the reimagined Houdini to life!
Joe will participate in a revealing seminar with American Pinball as well as visit with fans and guests! You do not want to miss this!