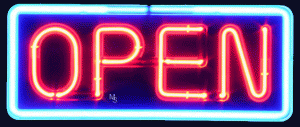 Pre-registration for the 2014 Texas Pinball Festival is open!
Why should you pre-register? Because it saves you money over the cost of admission at the door. In fact, the earlier you register, the more you save. Still not sure? Pre-registered paid guests get 2 complimentary tickets good on any tournament machine. Click here.
If you are bringing a game (or three) to the show for free play, you're an Exhibitor. The Texas Pinball Festival relies on Exhibitors to bring their games to show off and share with everyone. They put a lot of work into their machines and we try to reward them for that effort. Exhibitors get a free weekend pass for each game they bring and exclusive access to a private party Saturday after the show closes to the public. If you're interested in bringing your own games, you can find out more here.
As an added bonus, all paid guests and Exhibitors who pre-register by midnight October 31st, 2013, will be eligible to win an Avengers translite autographed by designer George Gomez. What are you waiting for? Pre-register now!
Who should use this form? The Pre-Registration and Merchandise Order Form is intended for use by paying guests, those who want to order merchandise and by Exhibitors, or any combination of the three. The form is best viewed on newer browsers and uses an SSL certificate to secure all payments.
Interested in becoming a show Vendor or Sponsor? Contact info AT texaspinball.com.