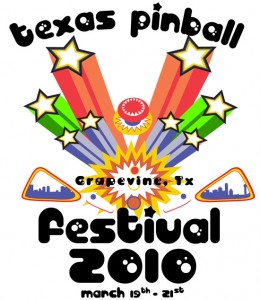 ---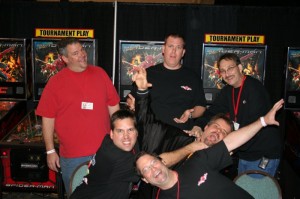 As usual… we, the organizers, have a word for you. But I'll let you decide what the word is…
We had a great time at this year's show and we hope you did too!
---
2010 Texas Pinball Festival Tournament Winners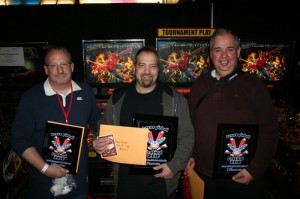 State Championship A Division – Spiderman
1st Place: Donavan Stepp
2nd Place: Martin Ayub
3rd Place: Greg Davis
---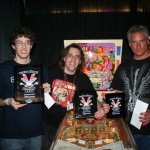 E-M Winners – A Division
1st Place: Robert Gagno
2nd Place: Derek Fugate
3rd Place: Mark Beardsley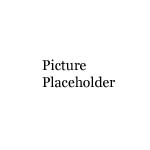 Electro-Mechanical Winners
B – Division
1st Place: Name
2nd Place: Name
3rd Place: Name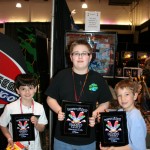 Kids Bump 'n' Win Winners
1st Place: Joshua Henderson
2nd Place: Escher Lefkoff
3rd Place: Jack Pace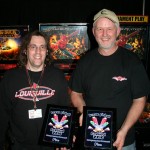 Draw Your Partner Winners
Derek Fugate & Bill Bloodworth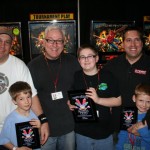 1st place: Name & Name
2nd place: Name & Name
3rd place: Craig & Andrew Hassell
Parent-Child Winners
---
Best of Show Winners
– gallery goes here –
---
Red Cross Raffle Winner
---
Other Photos
For more pictures of the 2010 Texas Pinball Festival, visit Pinball Rebel.
---
Show Video

TexasPinball 2010 from Texas Pinball on Vimeo.