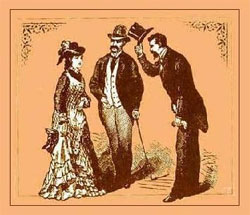 Texas is home to the most polite and friendly folks around, but just as a reminder, here's a little pinball and show etiquette:
Please do not kick or hit the machines. This is usually a non-issue, but we always like to remind folks to treat the games as if they were their own. The game owners will appreciate this.
Please do not put drinks or food on the games, and please wash your hands after eating that big bowl of Texas nachos. Trash cans are accessible throughout the game room and beverage holders are available on many of the games.
We love seeing kids at the show. Often times they have never seen a pinball machine and we encourage parents to teach them, but smaller kids should be accompanied by an adult at all times.
Share that great game. If you notice someone waiting to play the game you are playing, please allow them to play when your game is finished. Better yet, challenge them to a multiplayer game. It's more fun to compete!
Please make sure to wear your Texas Pinball Festival wrist band on your wrist at all times. It's the only way we know what your security clearance is (we wanted to do retina scanning, but it was too expensive). If you have a problem with your wrist band, go to the registration table for assistance.
And finally, keep in mind the folks that put on the TPF are hobbyists (like many of you) and volunteers. This is not our primary business. Please be patient. We are working hard to make it a great show for everyone.