Wow! I think that may have been the shortest longest weekend of our lives! But it was soooo worth it! And now that we've slept it off, we wanted to send out one final message for the 2016 Texas Pinball Festival: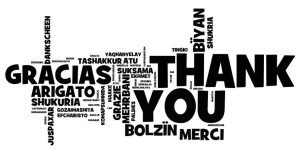 Every year we spend months trying to figure out how we're going to make TPF bigger and better. Just when we think we've reached the limit, you guys prove us wrong. There is absolutely no way that we could pull this off without the support of an incredible pinball community that reaches far and wide. We had exhibitors bring games from as far away as Wisconsin and vendors that came from all over the United States and Europe!
We've said it before and we'll say it again. Without the games you bring to share with us all weekend, there would be no show. Every year, we're amazed at the quantity and quality of machines that you bring to the show. And we're proud you take ownership in the Texas Pinball Festival. This year, more than before, area pinball clubs stepped up to bring games as a group. Though the DFW Pinball Group makes up a large portion of our community base, we saw participation from Ark-La-Tex, Ozark Pinball Syndicate, and Bat City and Gulf Coast Pinball Clubs.
This year, sincere thanks goes to our dedicated and passionate volunteers: Colin MacAlpine, Rachel Morris, Darren Kammer, Robert Harris, Jaelanne and Trey Gilliam, Shawn Christian, Kelly Foard Aday, Pam Heffern, Gina Curbo, Greg Spivey, Michael and Melinda Braly and Kristin and Clark Nethers. You all spent more hours than we can count making sure things were handled… before, during and after the show. There were another 40+ volunteers that helped us fill in the gaps. Thank you all!
Special thanks to our vendors and show sponsors. Our platinum sponsors included Chicago Gaming Company and Planetary Pinball, Marco Specialties, Starship Fantasy, Coin Taker, Fun! Billiards and Gameroom Superstore and Pinball Side Mirrors, who also donated two $500 cash prizes to reward pinball exhibitors. Gold sponsors included Arcade Components, Outside Edge and Pinballz Arcade. We truly appreciate your support. Be sure to check out all the TPF2016 vendors.
There are too many to list here, but we wanted to recognize all of our special guests and speakers, including industry designers, artists and online and media personalities. We were pleased to have pinball manufacturers and executives bring their newest games out to show off.
As much effort as we put into making the Texas Pinball Festival a great show, we recognize the time and effort each of you puts forth. YOU make TPF the best pinball show in the country!
THANK YOU FOR MAKING TPF2016 AWESOME!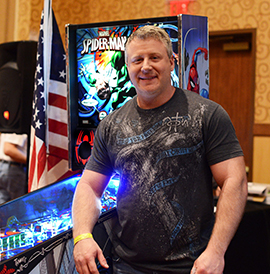 And now we say Congratulations! To all of our winners… and there were a lot of them! To start with, Ron Woodard took home the amazing Stern Spider-Man Vault Edition in our American Heroes Raffle. Colin MacAlpine took home the top tourney prize in the Texas Wizards. Cassie Freeman took home the top prize in the Women's Tourney. Baily Helms beat out his competition in the Kid's Bump 'n Win. 22 ribbons found new homes in the Best in Show competition, including the Grand Champion, Daniel Lazarus' Fireball.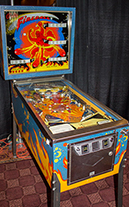 During exhibitor registration, 420 games came through the doors. We raised $3,756 for the Pinball for Patriots. We awarded over $9,000 in tournament money and trophies, and $1,350 in Best of Show award monies and ribbons. And we increased our attendance by about 10%.
We couldn't mention everyone or everything here, so click here to see the rest of our winners and pictures from the show. And we know a lot of you got some great pictures and videos. Email us, and we'll add a link to your albums.
And finally, we'd like to hear from you. Please take a moment to tell us what you thought about TPF2016. We'll use your feedback to improve the show and make it bigger and better for everyone.
See y'all next year at TPF2017! Mark your calendars now: March 24-26, 2017.