When you hear the name Elvira only one person comes to mind…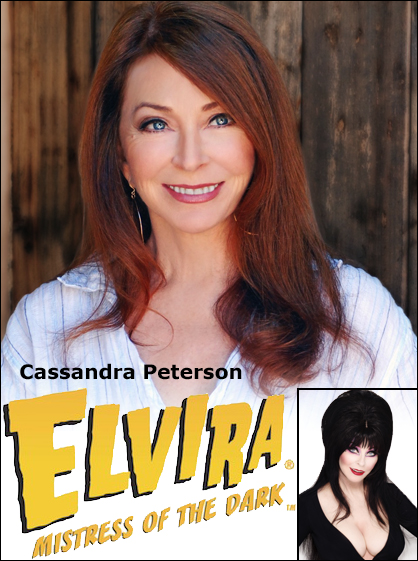 Horror icon and quintessential symbol of all things spooky, the one and only Mistress of the Dark. Played by actress/writer Cassandra Peterson, Elvira has carved out a niche in popular culture that is sure to endure for decades to come.
We're excited to announce that Cassandra Peterson will be appearing, as herself, at the 2017 Texas Pinball Festival! Ms. Peterson will join pinball designer Dennis Nordman and artist Greg Freres in a special forum on Saturday discussing their work together on "Elvira and the Party Monsters" and "Scared Stiff". This marks the first time ever that Dennis, Greg and Cassandra will sit on a panel together to reminisce and answer questions. DO NOT MISS IT!
Cassandra will also host an autograph and photograph session following the forum. Autograph/photograph details will be announced soon.