A large venue means more space for Vendors! Vendor space for the 2015 Texas Pinball Festival will fill up fast. If you're interested in a space send us an email with your contact information. And don't forget to ask about our new sponsorship and advertising opportunities.
Check out who's coming to TPF2015!

Elevation Games specializes in the sales, service and repair of solid state pinball machines from 1977 to the present. We are your #1 source for purchasing pinball machines, classic arcade and custom multicade games for your home game room and/or business in north Texas.
Creators of the P3 pinball platform and the P-ROC control system, Multimorphic is bringing new ideas and introducing new technologies into pinball. The P3 is the first truly modular and themeable pinball platform and has features that must be seen to be believed. Two P3 prototypes will be on display for everybody to see and play.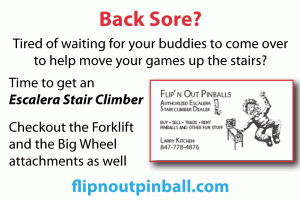 Starship Fantasy is a reseller for Classic Playfield Reproductions and has recently taken on the responsibility of manufacturing pinball replacement ramps formerly made by Pinball Inc. Larry Rosenthal will be at the Texas Pinball Festival with a nice selection of CPR products and ramps. If you're interested in a particular item, send Larry an email to make a request.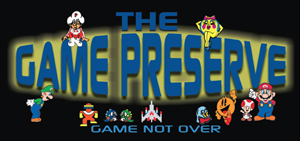 We have monthly membership plans to fit everyone's needs with great benefits. Don't play alone. All of our recurring plans include guest passes to bring your friends.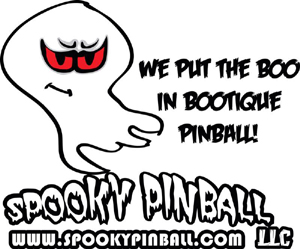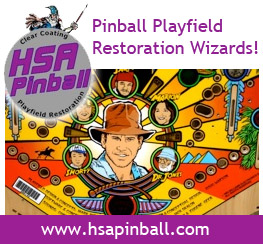 Pinball playfield restorations and playfield clear coating.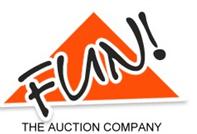 Vorwerk of Minnesota
John Vorwerk returns for 2013 with a nice selection of machines set on free play, neon signs for your game room, back box screen kits and other game restoration tools.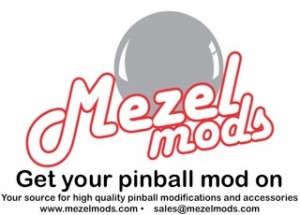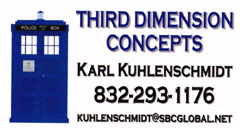 Third Dimension Concepts is all about trying to restore the past and bring it to the future. Our motto is "Thinking outside the Box." Forget vinyl decals, we go old school and do it just like they used to. Pac Man, Ms. Pac Man and Moon Patrol are just a few machines we have done full restorations on.
Tired of the same old Galaga / Ms. Pac Man Mulitcade? Well, we changed the combination to do something fresh and new. Pinball and Jukeboxes are other types of machines that we break down and fully restore. Come visit a new dimension in classic restoration. Come to the Third Dimension!!!

GAME OVER VIDEOGAMES is an independent chain of classic & used videogame stores with a huge selection of more than 10,000 games, systems and accessories per store for Atari 2600, Intellivision, NES, SNES, Genesis, Dreamcast, Playstation, Saturn, 3DO, Turbografx-16 and many more! Plus, we have the largest selection of video game related items as well such as books, tshirts, keychains, candy, stickers, etc.
We pay cash or store credit for all trade ins. Buy, sell, and trade YOUR favorite classic video games at Game Over Videogames. For store locations, events calendar, online trade in quotes, or to shop online, please visit us online at www.gameovervideogames.com.