The heart of the Texas Pinball Festival is the people at the core of the pinball community. They include the people that spend months deciding what games to bring to the show as Exhibitors as well as the volunteers that help the show run smoothly. Many times, they are the same people.
Volunteering takes dedication and a sincere desire to make the show better. Let's face it; there's a lot to do. We have been very lucky over the years, and as the show has grown, so has our pool of volunteers. This year, we are taking extra steps to better organize our volunteers, avoid duplication of effort, and to make sure that they still have time to enjoy themselves at the show.
Volunteers are needed in three areas: main floor, tournaments and the registration booth. Volunteers may work in more than one section as long as their scheduled blocks are not consecutive. We want them to have time to enjoy the show. The most assistance is usually needed in the tournament area.
In appreciation of their help, volunteers will receive a special "Volunteer" button and the following incentives:
Volunteering a minimum of four (4) hours:
– 2018 Texas Pinball Festival t-shirt (black or ash gray, choice of size/style)
Volunteering a minimum of eight (8) hours:
– incentive from 4 hours level, plus
– $20 worth of TPF Bucks, if applicable (redeemable toward TPF merchandise, participating food trucks or hotel concessions)
– a TPF lapel pin
Volunteering a minimum of twelve (12) hours:
– incentives from 8 hours level, plus
– A 2018 Texas Pinball Festival commemorative Challenge Coin
– Upgraded admission to "Exhibitor Level" if applicable, allowing access to the after party on Saturday Night
If you're at least 16 years old and would like to be a volunteer at the 2018 Texas Pinball Festival or if you have any questions about volunteering, email us at registration@texaspinball.com.
Special Considerations:
*Volunteer applicants must be pre-registered in some capacity for the 2018 Texas Pinball Festival before signing up to volunteer.
*Some volunteers are not eligible for TPF Bucks.
*All schedules will be reviewed and may be modified by TPF Organizers or the Volunteer Coordinator.
Schedules:
Check out the volunteer schedules and sign up for your shifts! Remember that we want you to enjoy the show too, so make sure to build in some relax time.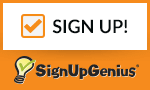 If you have any trouble, email us at registration@texaspinball.com.