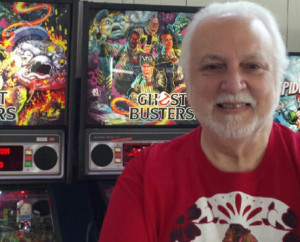 Popular pinball designer, and personal friend of Slimer, John Trudeau is joining us again at the 2017 Texas Pinball Festival!
Some of John's great titles include Creature from the Black Lagoon, Black Rose, Judge Dredd, The Machine: Bride of Pin*Bot,  Mustang, WWE WrestleMania and of course his latest smash hit Ghostbusters.
John will be visiting with guests and signing autographs at the show.