Wow! I think that may have been the longest weekend of our lives! But it was soooo worth it! And now that we've had a week to recover, we wanted to send out one final message for the 2015 Texas Pinball Festival: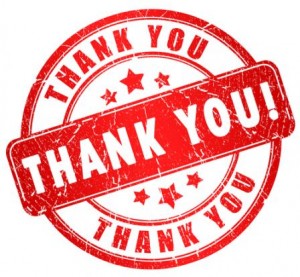 We owe a LOT of "Thank You's"… to each of our exhibitors, including all of our first timers, those that purchased tournament machines, custom game exhibitors, the members of the DFW Pinball & Arcade Club, the ArkLaTex Club, the Ozark Pinball Syndicate, The Game Preserve of Houston, and of course, all of our regulars. The time and effort you put into your games and your willingness to share those games in this format has made the Texas Pinball Festival the envy of other pinball shows. We couldn't put this show on without each and every one of you. We are proud to hear you refer to it as "our show."
To all of our vendors and sponsors… Marco Specialties for their major sponsorship and bringing us Stern's newest games including Whizbang Pinball's "Whoa Nellie, Big Juicy Melons". To Cointaker for finding a way to get "The Big Lebowski™ Pinball" to the floor. To Jersey Jack Pinball for bringing "The Hobbit". To Rick Bartlett of Planetary Pinball for use of the "Attack from Mars" artwork and sending two Medieval Madness Remakes (with Chicago Gaming). To Brett Davis of X-Pin and Larry Rosenthal of Starship Fantasy for their major sponsorships. To Marty Roberts of Pinball Side Mirrors for generously donating two $500 cash prizes for our pinball exhibitor raffle. To Charlie Emery and Ben Heck of Spooky Pinball for bringing "America's Most Haunted". To Gerry Stellenberg of Multimorphic for bringing" Lexy Lightspeed". To our distributer Steve Nordseth of FUN! for the line up of auction games, the awesome deals given to our tournament game buyers and coordinating delivery of "The Hobbit" and "Medieval Madness Remakes". To Randy Perlow of ColorDMD for the great deal on displays for our exhibitors and the line-up of ColorDMD games. And to all of the others. You all helped make this show special, so Thank You!
To our speakers and special guests for the thoughtful and informative seminars you presented (or just hanging out with us). To Mark Ritchie. To Gerry Stellenberg of Multipmorphic. To Charlie Emery and Ben Heck of Spooky Pinball. To Gary Stern, Steve Ritchie, John Trudeau, and Mark Galvez of Stern Pinball. To Nate Shivers of Coast 2 Coast Pinball. To Greg Freres (also of Stern Pinball) and Dennis Nordman of Whizbang Pinball. To Jack Guarnieri and Butch Peel of Jersey Jack Pinball. To Brett Davis of X-Pin. To Jim Schelberg of Pingame Journal. And a BIG THANK YOU to Jonathan Leung and Tim Peterson of Arcade Repair Tips for acting as moderators and making it all run smoothly. You can see all the seminar videos here.
To our leads… Robert Harris, Marcus Trevino, Jaelanne Gilliam, Shawn Christian, Darren Kammer and "Mayor" Bill Morrison. To all of our families and volunteers. Some of you sign up to help… some of you kind of have to. We appreciate all the work you do. And to everyone else the helped the show in any way:
THANK YOU FOR MAKING TPF2015 UNFORGETTABLE!
And now we say Congratulations! To all of our winners… and there were a lot of them!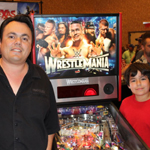 To start with, Nicholas King took home the 2015 Stern WrestleMania in our American Heroes Raffle. Colin MacAlpine took home the top tourney prize in the Texas Wizards, A-Division. 44 other trophies were awarded in our IFPA tournaments. Rebecca Thomas took home the top prize in the Ladies Tourney. Andrew Hassell beat out his competition in the Kid's Bump 'n Win. 22 ribbons found new homes in the Best in Show competition, including the Grand Champion, Shawn Farwell's Acrylic Pinball Project.
During exhibitor registration, 435 games came through the doors. We raised $3,856 for the Wounded Warrior Project®. We awarded over $4,500 in tournament money plus prize packages and trophies, and $1,350 in Best of Show award monies and ribbons. And we increased our attendance by about 20%.
We couldn't mention everyone or everything here, so click here to see the rest of our winners and pictures from the show. And we know a lot of you got some great pictures and videos. Email us, and we'll add a link to your albums.
And finally, an apology to our tournament players. We ran into some logistical, technical and timing issues that caused tournament play to run unexpectedly. We know people were tired, but our tourney managers, volunteers and players stepped up and saw it through. We have received overwhelmingly positive feedback and we invite you to send us your thoughts too. We welcome all compliments, constructive criticism and suggestions. Please direct them to feedback at texaspinball dot com.
See y'all next year at TPF 2016!