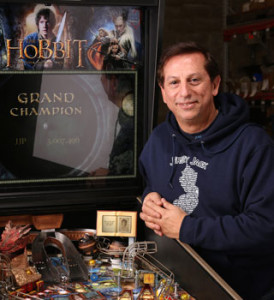 Jersey Jack Pinball President and CEO Jack Guarnieri is returning for the 2016 Texas Pinball Festival, and he's bringing the in-production title "The Hobbit" with him. Jack has become a regular at the TPF and a favorite among show guests.
Jack and Butch Peel will be hosting a seminar discussing The Hobbit and the future of Jersey Jack Pinball.
Be sure to check out this amazing game on the floor at the show!